Uncategorized Archives - Heritage Horse Drawn Carriages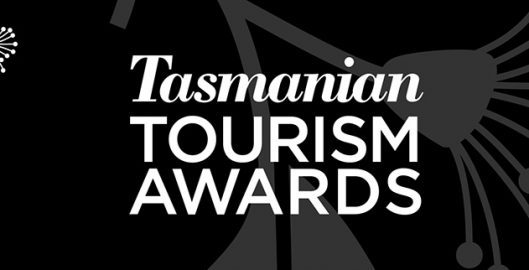 How very exciting to report that we've been awarded a Silver in the Tours and Transport category at this year's Tasmanian Tourism Awards!  This category is always the most competitive with tour operators around the state vying for the prestigious honour.  Our congratulations to the winner, Gordon River Cruises, and bronze, Heritage Sailing.
We wouldn't have made the finals, let alone come home with the Silver,  if it weren't for a great team of horses and staff and the fabulous support of all our guests who have taken tours in the three years we've been operating.  Gaining an award like this comes with no monetary reward but it does give us recognition for all those long, long hours of work.  Thank you to everyone who has supported us in our journey.  You are why we do what we do.
And, for those who are yet to come on our tours, our promise to you is that we will always give you the very best we can offer, whether you're the first tour of the day or the last; a short 15 minute Salamanca Jaunt for the kids, or the 1.5 hour Trot Through Time, complete with Indulgence Package.  We hope our love for our horses and our passion for our fascinating city shines through to all for many years to come.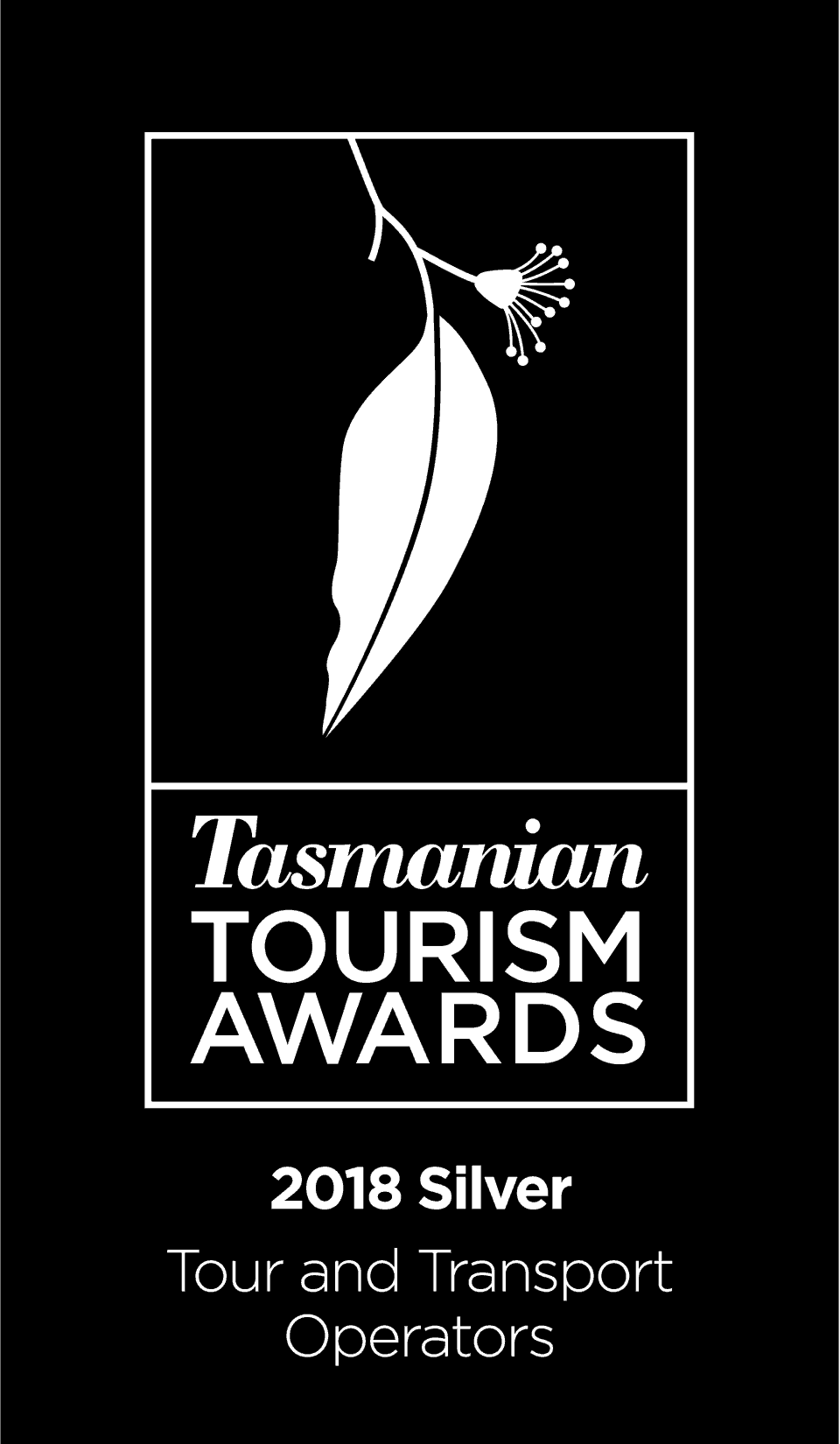 We're very happy to introduce a new tour to our repertoire.  We can now take you on a Theatre Jaunt which encompasses a tour through the Waterfront and drop you at the entrance to Australia's oldest Theatre – the Theatre Royal, in time for your night's performance.  And the beautiful spring and summer weather is just the right time for a Theatre Jaunt in the evening.  Of course, you can also enjoy a pre-performance champagne on your tour as well.  And don't forget a drop of history to go with your tour.  We'll tell you a little of the Theatre's fascinating past, and of course, its resident ghost, Fred!
If you'd love to arrive in absolute style to the Theatre, please note that bookings are essential for this tour.  Just call us on 0408 763 392.  There is a maximum of 4 adults on this tour.  The price for this tour is $100 per carriage.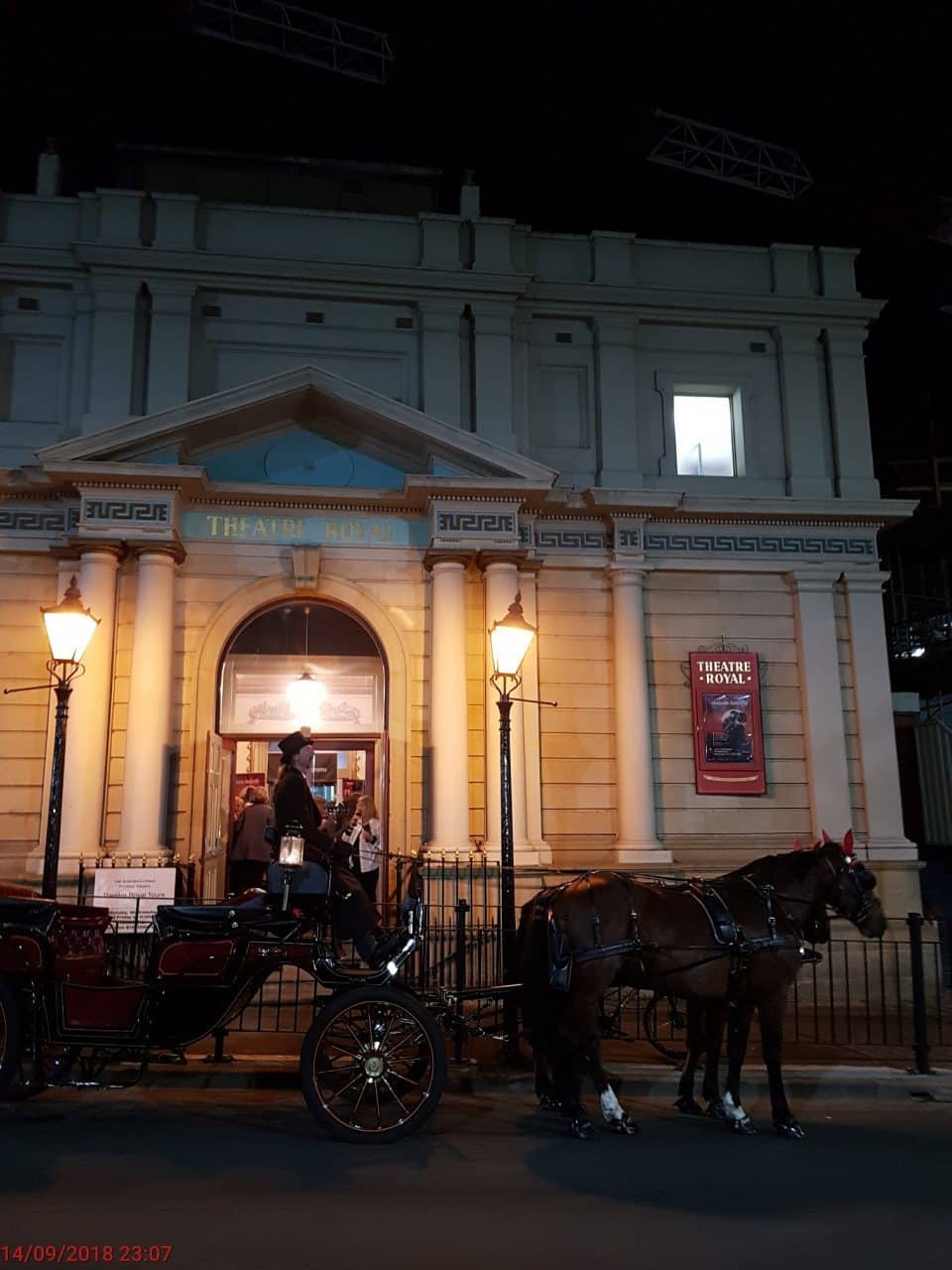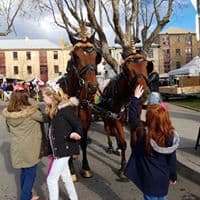 Our new Unicorn Option on our tours has proved very popular.  With a wave of a magic wand, we transform our horses into unicorns from the Enchanted Forest, complete with antique gold horns, fluttering butterflies and rainbow livery.
You can add this option to either our Salamanca or Waterfront Jaunts for just $25 in addition to the tour cost.  This is a great surprise for a birthday girl or boy (or any other special occasion!)  We'll even make sure there is a gift for the special person and sweets for their guests.
The debut of our unicorns definitely turned heads.  Children everywhere gasped and clapped as the unicorns pranced their way over to Salamanca and crowds surrounded us once we reached our departure point.
If you'd like to bring a touch of fantasy to your next special occasion, please contact us and we can arrange for unicorns to transform your carriage ride into a magical tour never to be forgotten!